Uniform computer environment
Feel like home working across different computers. Make sure your data is safe beyond your physical hardware. Use computers with ease!
i

Uniform environment for all

Work efficiently on various computers and help friends, colleagues or family members.
i

Easy installation & setup

Setup one or multiple accounts for office and professional use with one simple command.
i

Continuous upgrades & innovations

Apply upgrades and innovations for all accounts at once in person or remotely.
George

Software manager

Saves a lot of effort when replacing a computer or adding an account.

i
Pavel P.

Sysadmin

Easy switching between computers with colleagues, or when visiting my family.

i
Marta P.

Math student/TA

Whenever I need a new program or an update, I just ask and wait for a while :-)

i
User experience installation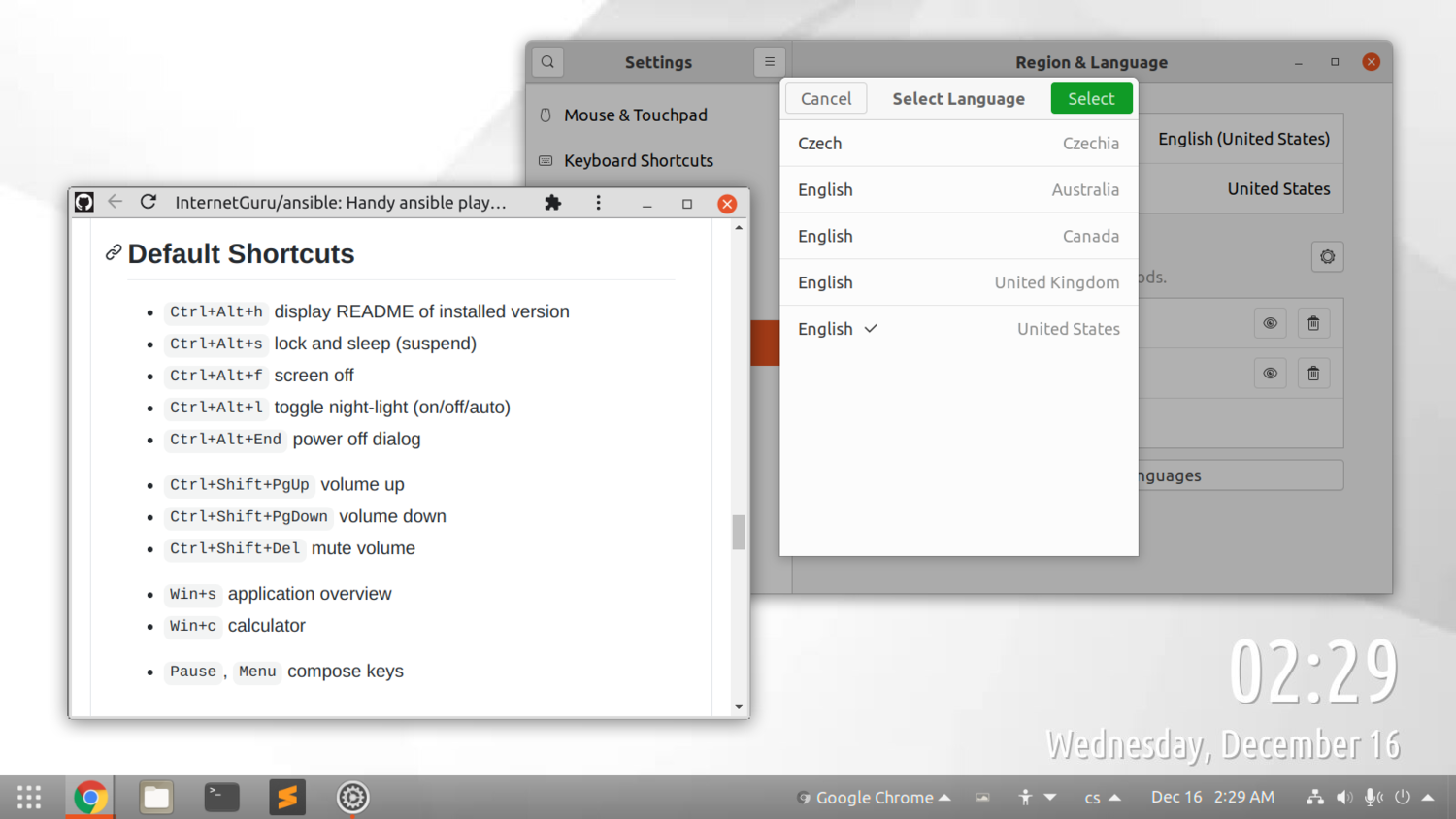 Basic functionality and environment setup

Ergonomic bottom bar with favorite programs and system indicators
Multiple displays and external speaking device (Jabra)
Google remote desktop for remote support
Global keyboard shortcuts, including help
Multi-language support, English and Czech keyboard by default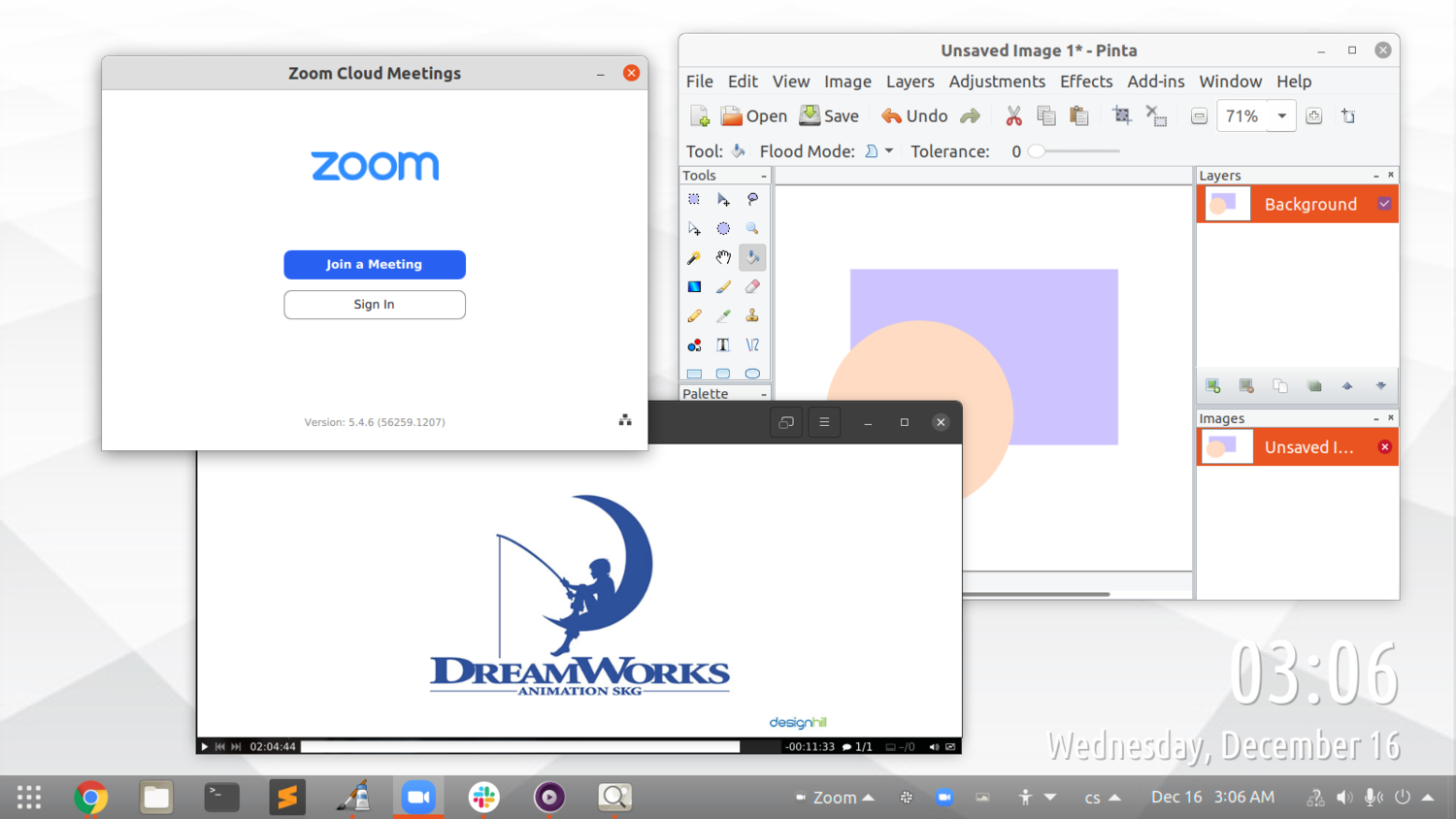 Basic programs

Web browsers Google Chrome and Mozilla Firefox
Zoom for teleconferences and remote teaching
Basic drawing tool KolourPaint (similar to MS Paint for Windows)
Music and movie video player MPV
Automatic desktop image changer Variety to tune up the atmosphere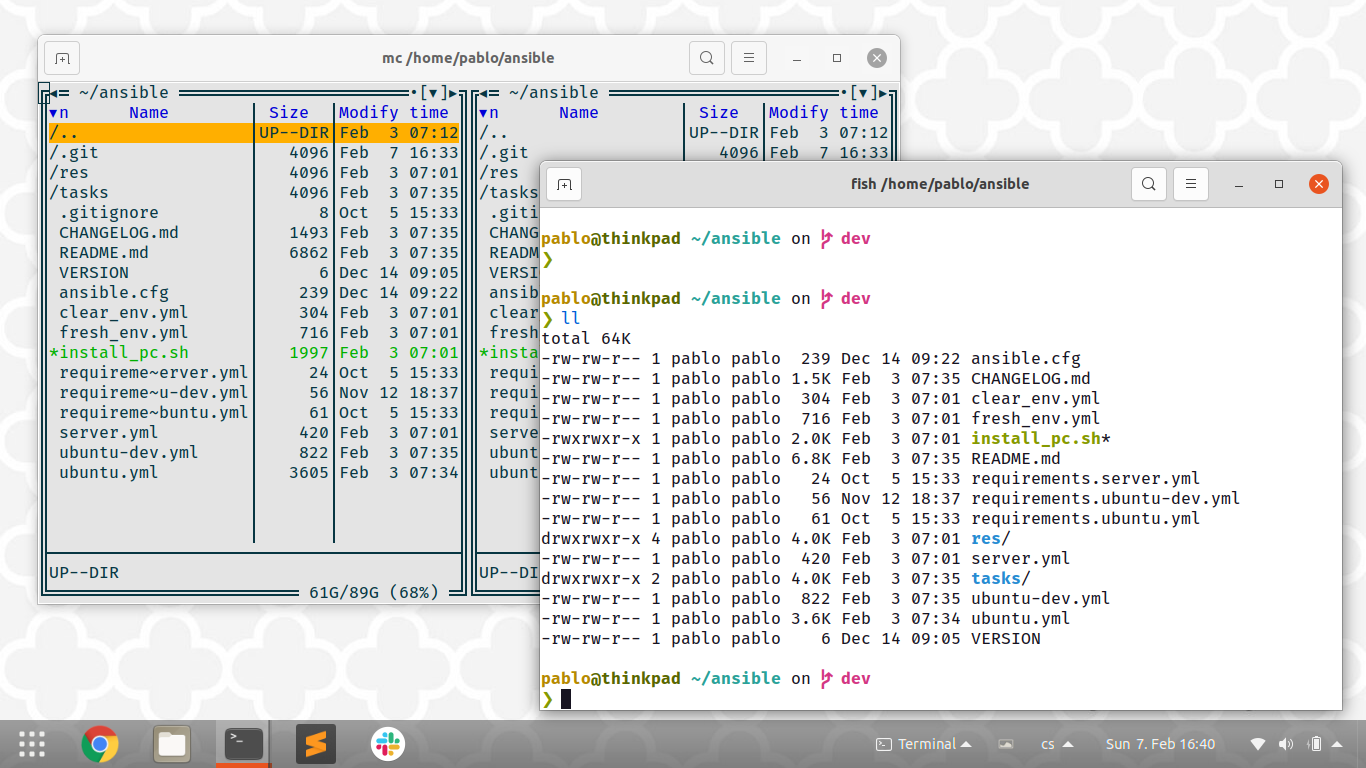 Command line tools (CLI)

Build Essentials
Shell with custom aliases and functions
Git with custom aliases and functions
Starship prompt
Vim editor with advanced configuration
Midnight Commander file manager
Many other basic tools…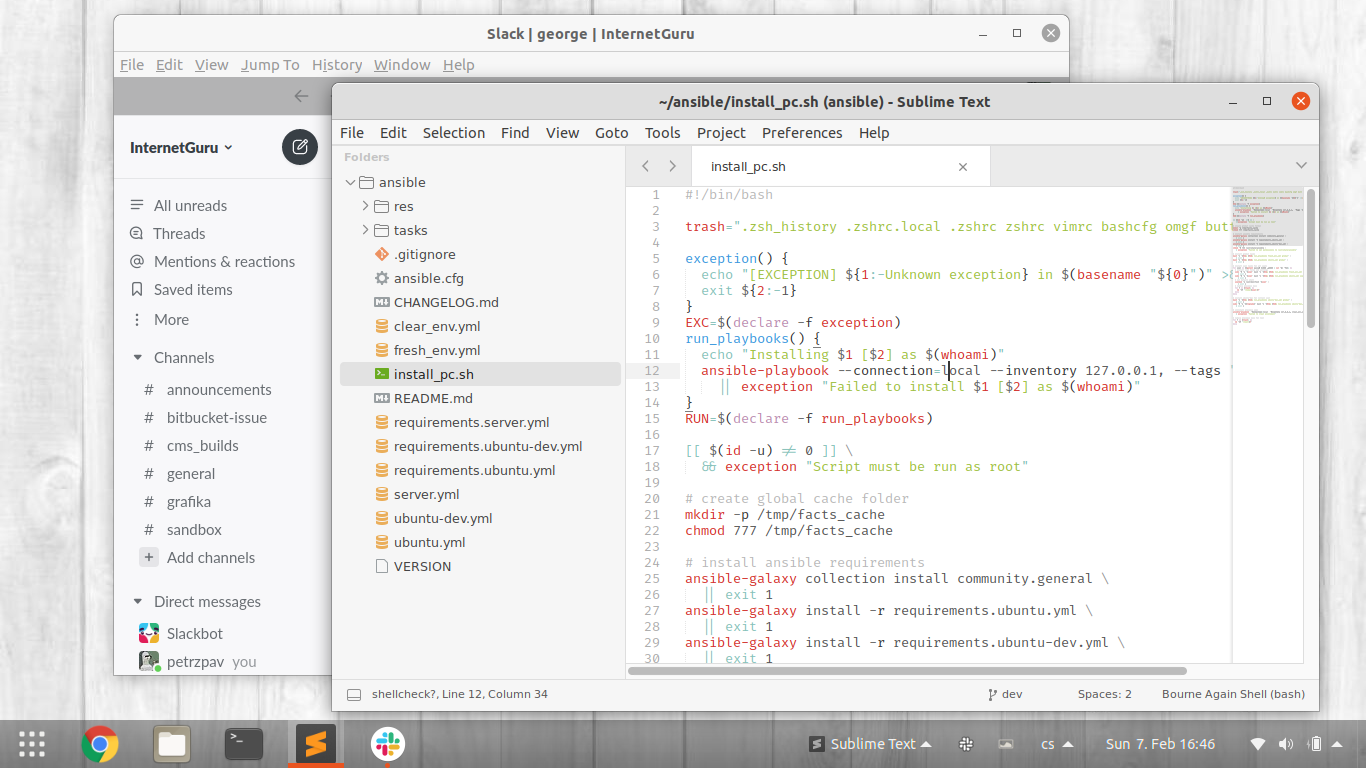 Power users and developers (optional)

Python programming language support
Java programming language support
PHP programming language support
Slack team communication tool
Sublime Text 3 text editor
Docker running container
VirtualBox for virtual operating systems
Donations help us to keep the software sustainable. We take care of proper documentation, changelog, and semantic versioning. Keeping the software reliable and compatible over time.
i

FREE unlimited use

Use freely according to the licensing.
Code contribution and voluntary donation is appreciated.
i

Services

Installation on empty disk.
Custom configuration.
Remote support.
i

Enterprise SLA

Installation, maintenance, and support.
Software integration and configuration.
Consulting, howtos and automation.
Frequently asked questions
When you have a question that is not answered bellow contact us and we will help you!
i

What operating system does the environment use?
The environment uses the newest stable version of Ubuntu.

i

How user-friendly is the environment?
With installed extensions, is a very user-friendly environment.

i

What kind of users is the environment suitable for?
The environment is suitable for office use as much as for power users and programmers.

i

Are there special hardware requirements?
Used modifications are very lightweight with no additional hardware requirements.

i

How do you provide remote support?
To provide remote support we use either Remote Desktop from Google or TeamViewer.
i

Can you connect to my computer without my knowledge?
Either remote connection requires direct confirmation (PIN) from the user by default.

i

How about backups?
Users are advised to use cloud services, power users use version control systems.

i

What if I want to play computer games?
There are plenty of games online and games with Linux support, e. g. Steam.

i

What if I need Windows to play games?
The environment can be installed in parallel next to Windows in multiple ways.

i

What happens to original data during installation?
Best to use a blank disk and the original one as a backup drive including your original OS.