Uniform Computer Environment
Feel like home working on all your computers! Keeping uniform computer environment configuration for office and developer use. Taking care of updates and further support of the operating system.
i

Uniform environment across computers

Work with identical environments at home, in an office or using your account on computers of your colleagues or family members.
i

Easy installation & setup

Let us install the environment into your computer including hardware upgrade! Keeping your former system and data separate!
i

Continuous upgrades & innovations

The environment gets upgraded and innovated continuously. It takes just one click to install innovations for all accounts!
George

Software manager

The native command line integration is just stunning and unbeatable by other operating systems!

i
Pavel P.

Sysadmin

Easy switching between computers with colleagues, or when visiting my family.

i
Marta P.

Math student/TA

Whenever I need a new program or an update, I just ask and wait for a while :-)

i
User experience installation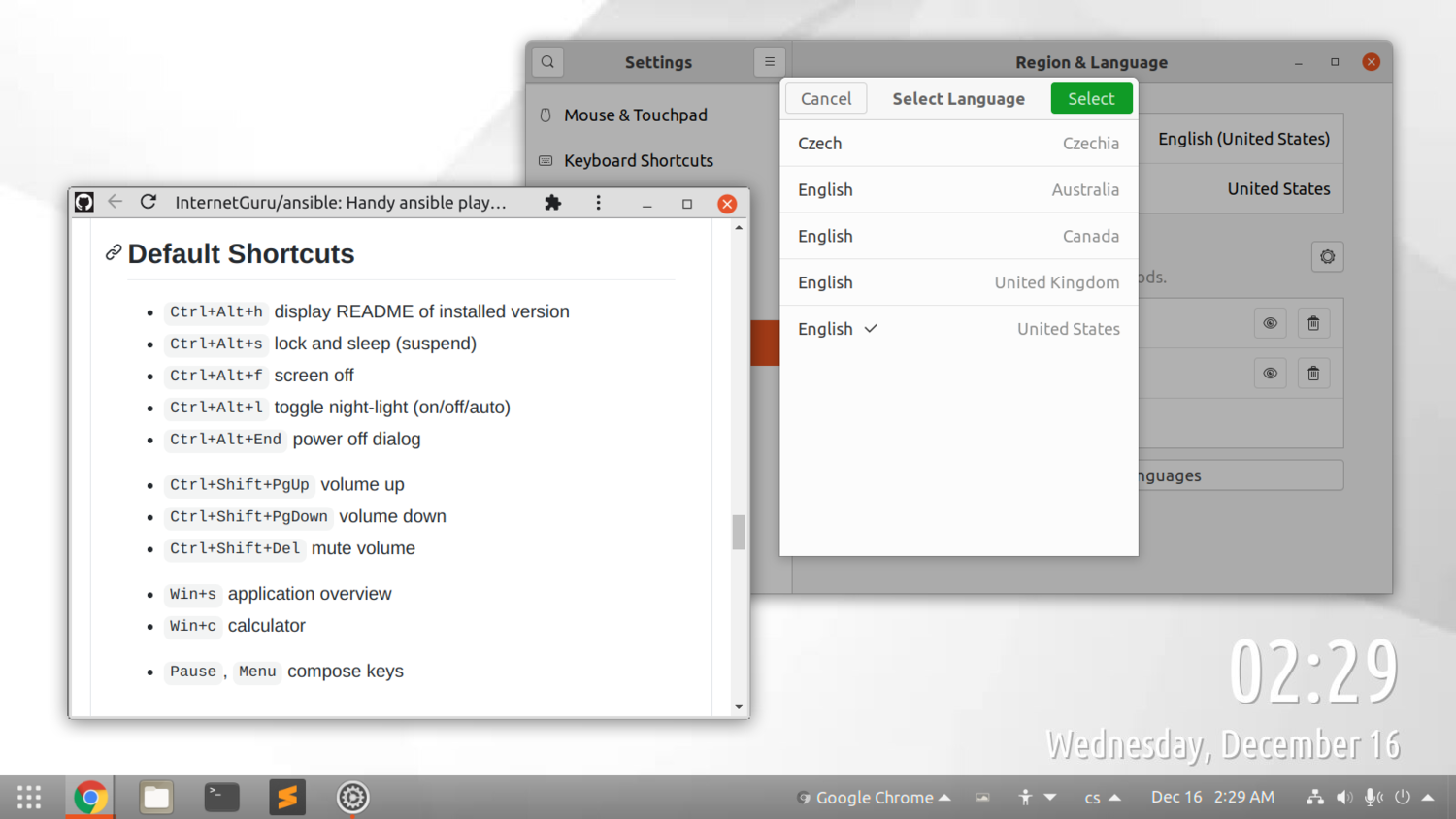 Basic functionality and environment setup

Ergonomic bottom bar with favorite programs and system indicators
Multiple displays and external speaking device (Jabra)
Google remote desktop for remote support
Global keyboard shortcuts, including help
Multi-language support, English and Czech keyboard by default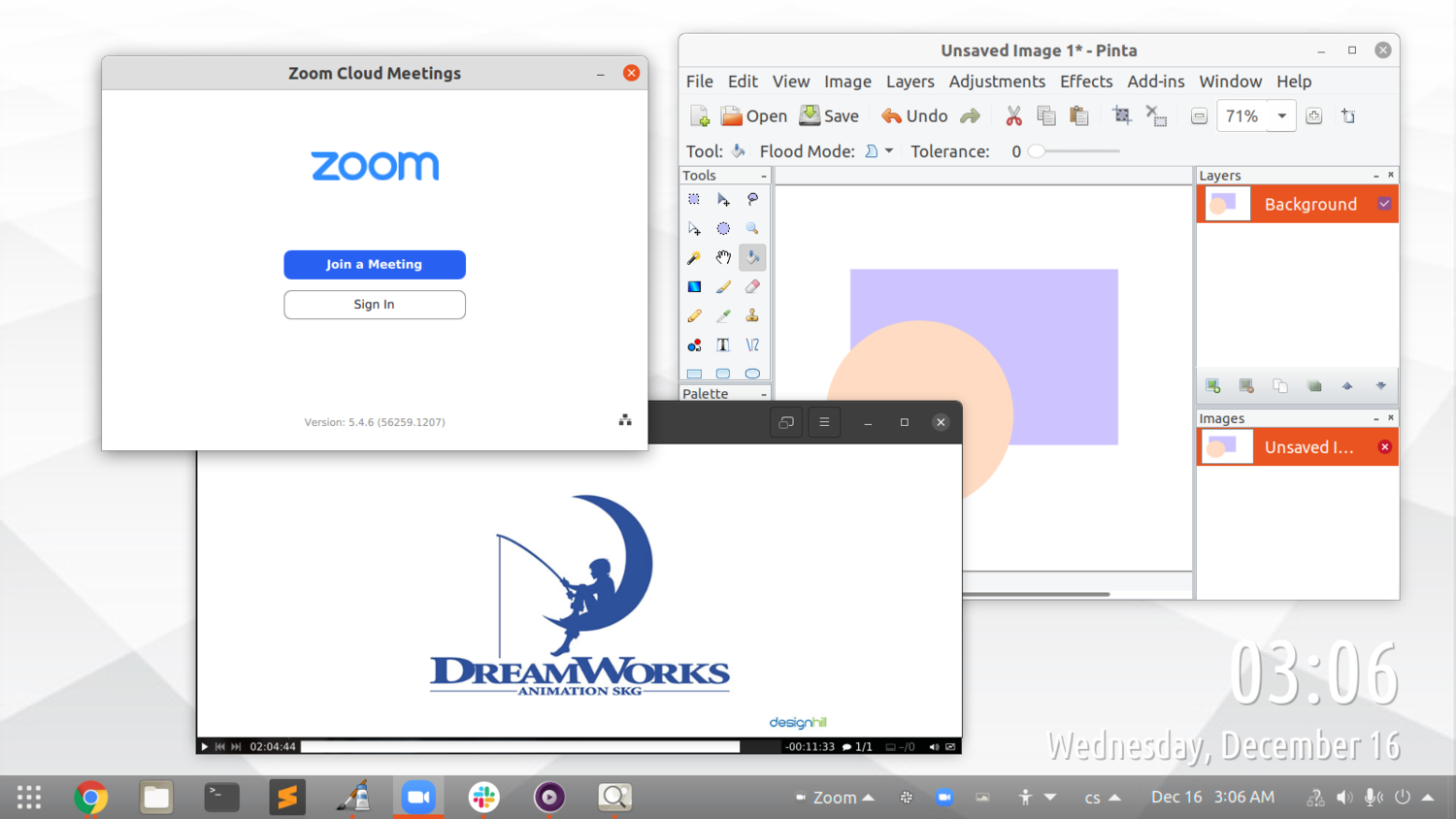 Basic programs

Web browsers Google Chrome and Mozilla Firefox
Zoom for teleconferences and remote teaching
Basic drawing tool Pinta (similar to MS Paint for Windows)
Music and movie video player MPV
Automatic desktop image changer Variety to tune up the atmosphere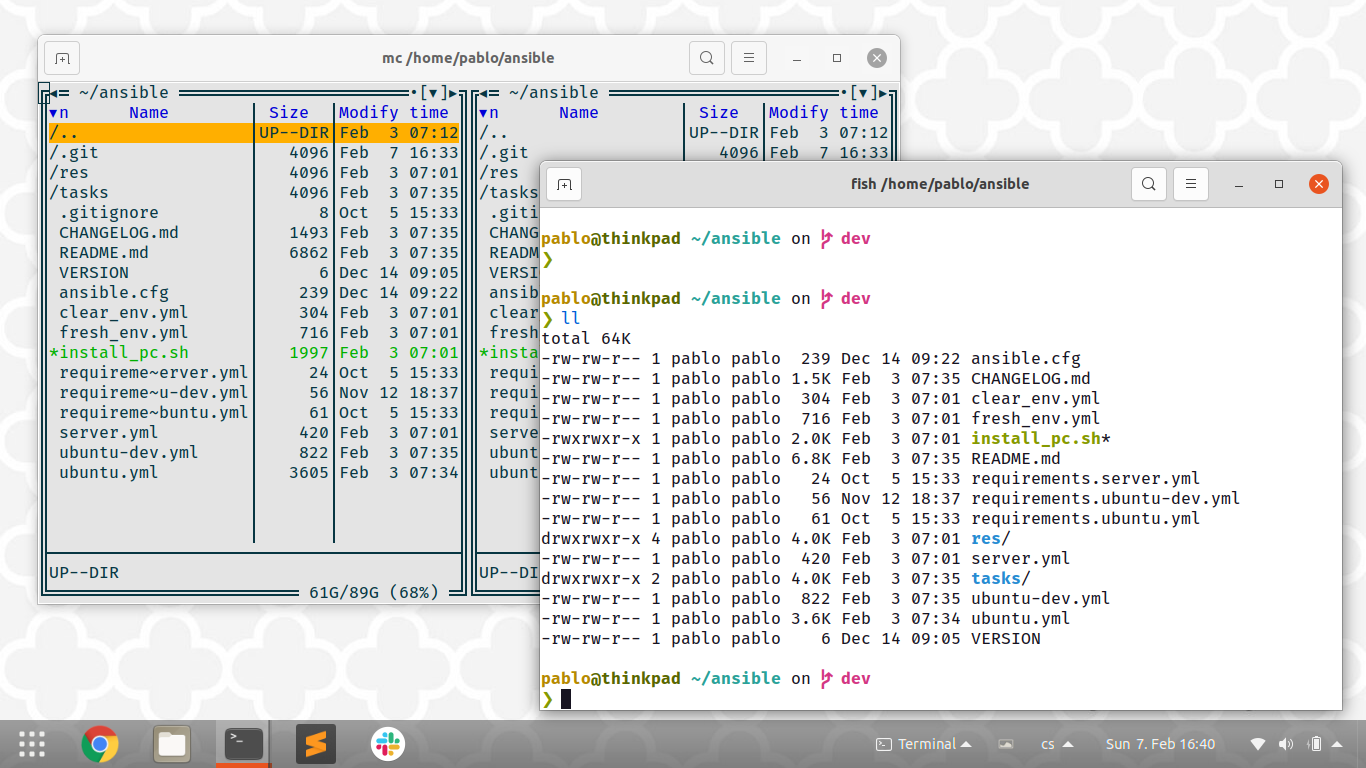 Command line tools (CLI)

Build Essentials
Fish shell with custom aliases and functions
Git with custom aliases and functions
Starship prompt
Vim editor with advanced configuration
Midnight Commander file manager
Many other basic tools…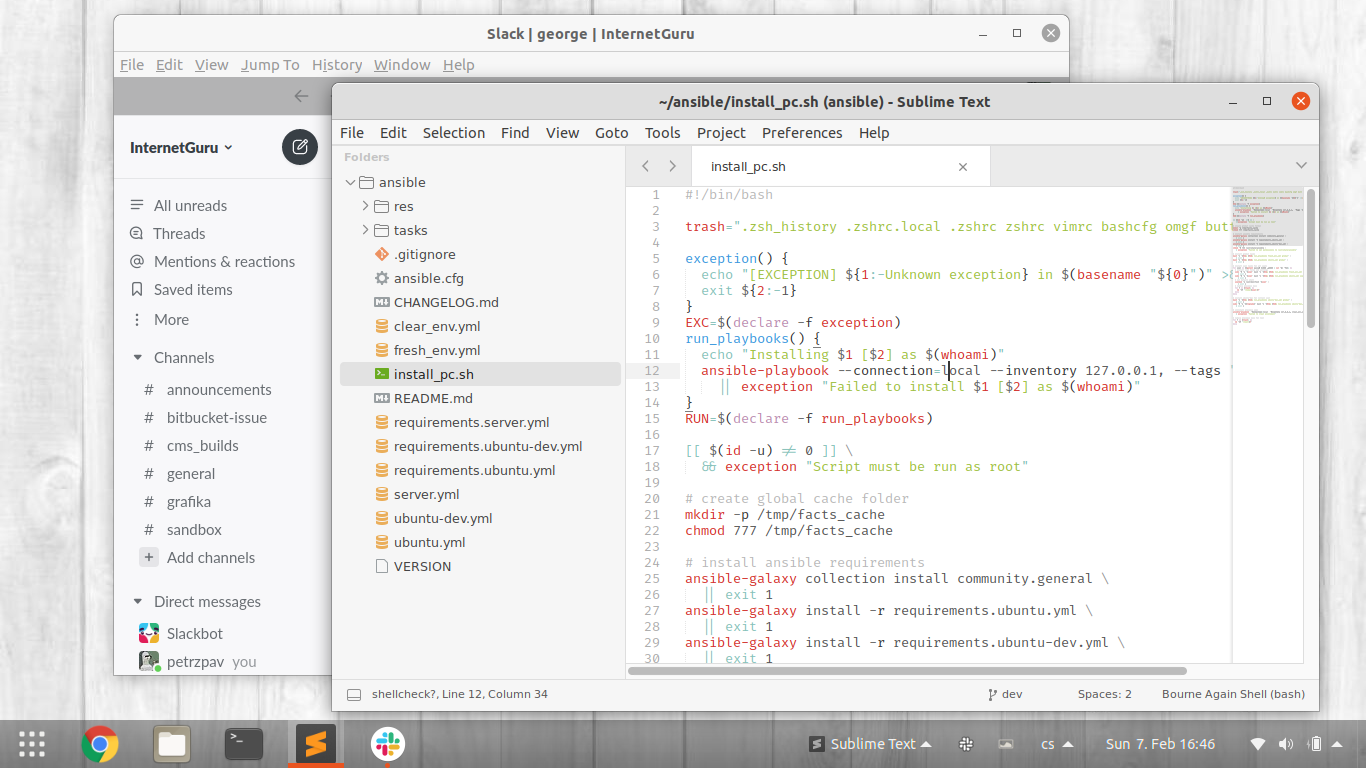 Advanced users and developers (optional)

Python programming language support
Java programming language support
PHP programming language support
Slack team communication tool
Sublime Text 3 text editor
Docker running container
VirtualBox for virtual operating systems
Frequently asked questions
What operating system does it use?

The newest stable version of Ubuntu.

Isn't Ubuntu (Linux) less user-friendly and therefore meant for power users?

Ubuntu is built on Linux similarly to MAC OS. It is a very user-friendly system, which is boosted using specific environment adjustments such as Windows-like bottom bar.

Can you connect to my computer without my knowledge?

To provide remote support we use Google Remote Desktop service. To connect to your computer, you have to provide one-time PIN code and confirm the connection. After that you need to reconfirm the connection every few minutes.

How about backups?

Power users have their backups taken care of through version controlling and cloud storages. Other users can connect their documents to cloud services or external storages.

What if my son wants to play computer games?

There are plenty of games available on Linux today (e.g. Steam). If your son needs to, we can keep or create a parallel operating system.

What happens to original data during installation?

It is recommended to install on a new (fast) disk and use the original one as an external backup and storage. At the same time, it can be used as a fast way to restore previous state.

What kind of computer hardware do I need for your OS?

For the sake of our environment, any computer will do with a minimum of 4 GB RAM (recommended 8 GB) with any or none operating system.